Instructors program:
Within the GSAC, there are several statuses for climbers, and one can "advance" by progressing from one status to another. Sport climbing coaches and instructors are also referred to as lead climbers or kader members. For more information on achieving climbing statuses and what they entail, please refer to the 'Courses' page.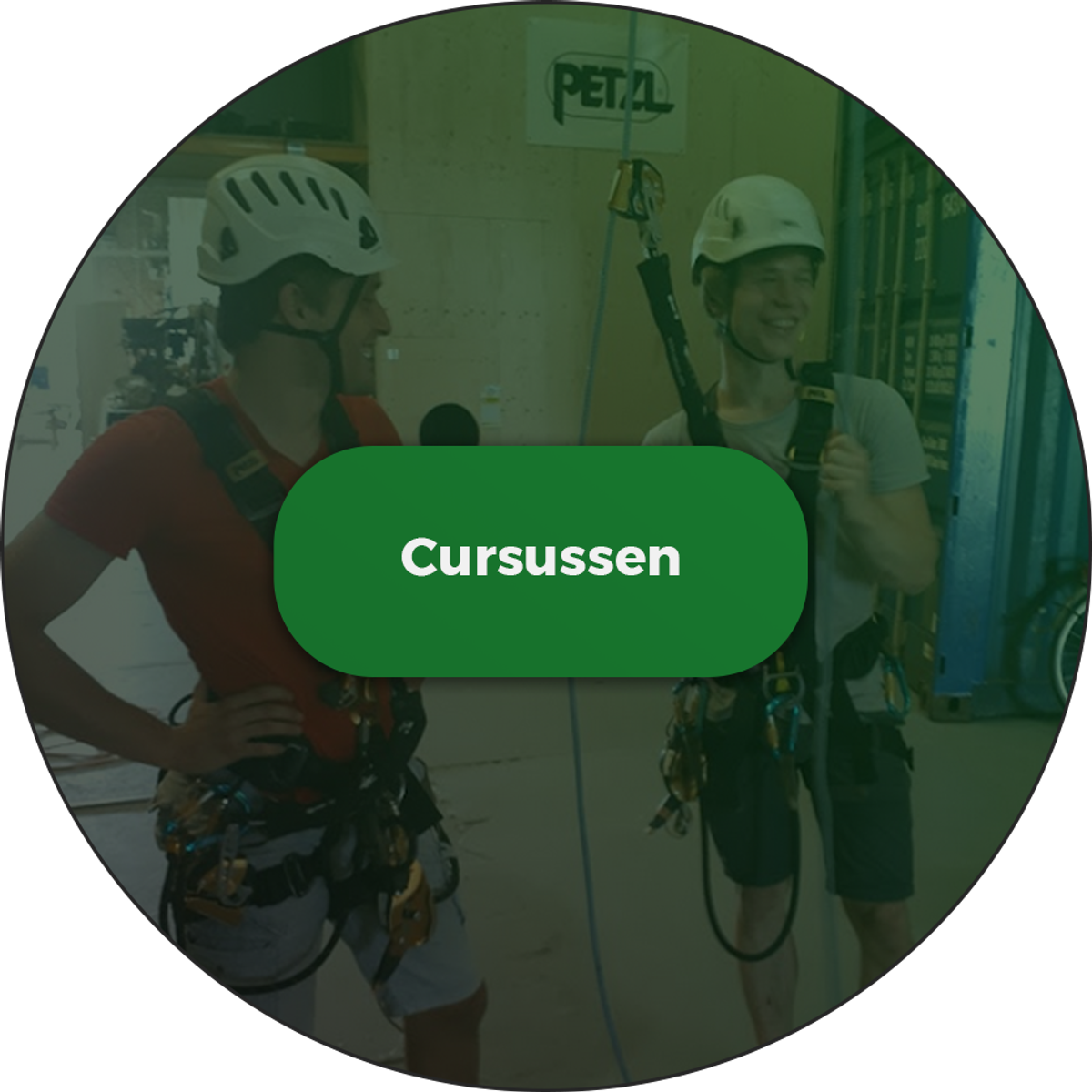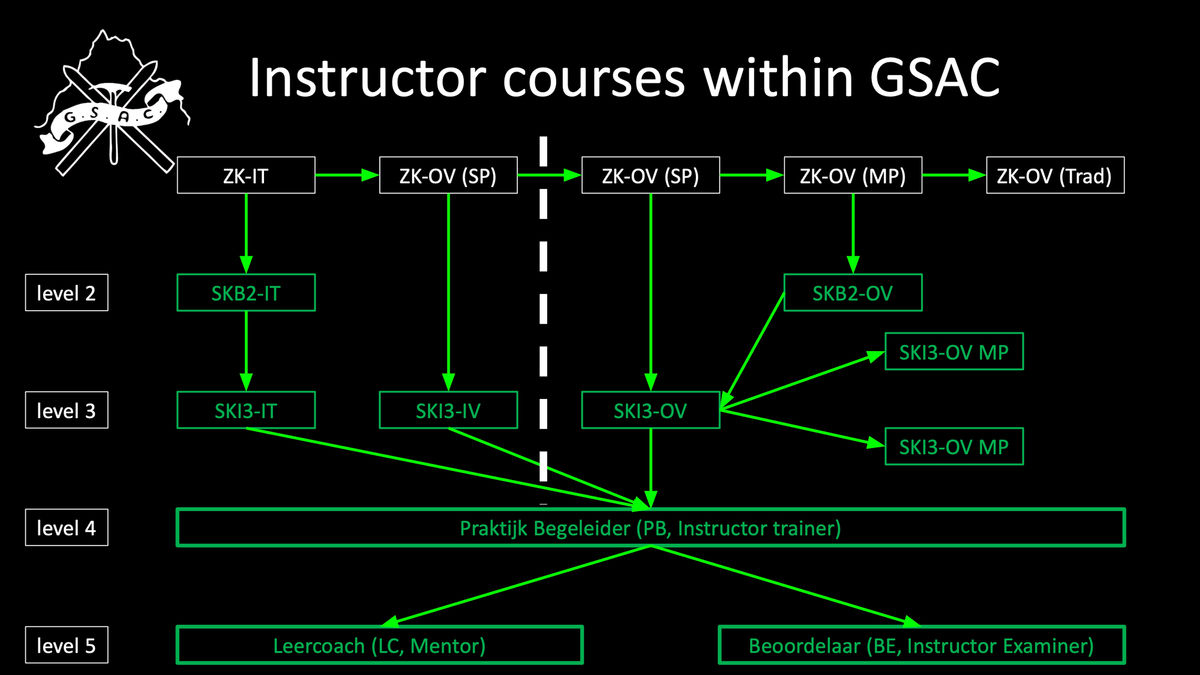 Sport Climbing Coach (SKB):
The SKB-indoor is allowed to guide groups in climbing gyms. As a SKB-outdoor, you can take beginner climbers with you. Along with other kader members, you are responsible for safety during GSAC weekends and guide the lead climbers. You must have a perfect understanding of the ZK-OV and ZK-AK techniques, as well as rope and rescue techniques. Additionally, you need to possess didactic qualities to convey climbing and belaying techniques to lead climbers. The GSAC provides training for SKBs in all these aspects. The examination consists of an assessment weekend conducted by the NSAC, where all mentioned components are extensively evaluated. If you're interested, please contact the OpCie or approach a board member.


Sport Climbing Instructor (SKI):
The SKI has the ultimate responsibility during a GSAC climbing weekend; without SKIs, there can be no weekends! In addition to the perfect mastery of the SKB requirements, creativity is expected in terms of rope and rescue techniques. Furthermore, he/she must have obtained a special first aid diploma (EHBBO). The SKI-IV is authorized to provide lead climbing instruction at a climbing wall. The SKI-OV-SP works in well-bolted single-pitch sport climbing areas, the SKI-OV-MP can also lead and oversee multi-pitch climbs, and the SKI-AK can provide instruction in adventure climbing areas (less well or non-bolted areas). If you aspire to become a Sport Climbing Instructor (SKI) from being a Sport Climbing Coach (SKB-OV), please notify the OpCie.
Learning Coach and Practice Supervisor (LC and PB):
Every candidate for the kader training (SKB or SKI program) is assigned a learning coach who outlines the learning trajectory and a practice supervisor who ensures safety during execution and provides feedback to the candidate. If you have extensive experience as a SKI, you can be trained for these roles. You can sign up with the OpCie for these positions.
License Points (All Kader):
If you are already part of the kader and want to know how many license points you need to earn annually to retain your license, please refer to the NKBV website for an up-to-date schedule.