Bestuur 2021 'Ad Verticum Ultraque'

GSAC heeft een bestuur van zes personen. Naast de basisfuncties van praeses, abactis en fiscus zijn er een materiaalcommissaris, een muurcommissaris en een weekendcommissaris. Hieronder stelt het bestuur van 2021 zich aan je voor:

Praeses:
Viljami Tervo

praeses@gsac.nl
+358 41 3678123
Abactis:
Rik van de Kolk

abactis@gsac.nl
+ 31 6 40150002
Fiscus:
Wouter Stigter

fiscus@gsac.nl
+31 6 31220412

Materiaalcommissaris:
Nadia Stadens

materiaal@gsac.nl
+31 6 33155244
Muurcommissaris:
Lucie Cruanes

muur@gsac.nl
Weekendcommissaris:
Merije de Wit

weekend@gsac.nl
+31 6 48231921

Praeses: Viljami Tervo
I'm Vil and I'm the Praeses for the year 2021. My love for the outdoors sprang from the slopes of Mt. Taranaki, the hot pools in the Kawekas, and the bush in the Tararuas in New Zealand. And it was out of this, where my passion for climbing grew out, as I didn't just want to see mountains and cliffs but I wanted to climb them. Currently, I'm a bouldering fanatic and I've made Gropo my second home where I try to spend as much time as possible while I'm not studying, running, or beering. For me climbing, and bouldering especially, is a challenging journey, which I don't want to deviate from, as this journey has allowed me to meet some of my best friends, some of which who are yet to come. I'm always up for a chat and as someone put it, "you better be careful, Vil will break a brick wall by just talking to it and telling his stories".
Abactis: Rik van de Kolk
My name is Rik and I am your alliterating and always answering Abactis for the coming year. I am really looking forward to getting to know all the great people GSAC has to offer! If you have any GSAC questions for me or for the whole board don't hesitate to app, mail or call me!
Two years ago I innocently joined the association and since I have been captivated by climbing and alpine sports. Skiing has always been my favourite sport but little did I know there is so much more to enjoy in the mountains. I aim to get both my single pitch and multi pitch signatures this year. Coming summer I will also start with my C1, meaning that you will all probably get some nice pictures in the summer newsletters ;D
I really like the fact that even when you are away from the mountains, there is plenty of challenges in regard to climbing so you will really be able to climb to a higher level quickly. Usually, you can spot me at the ACLO wall but from time to time I can be seen at Gropo or Bjoeks.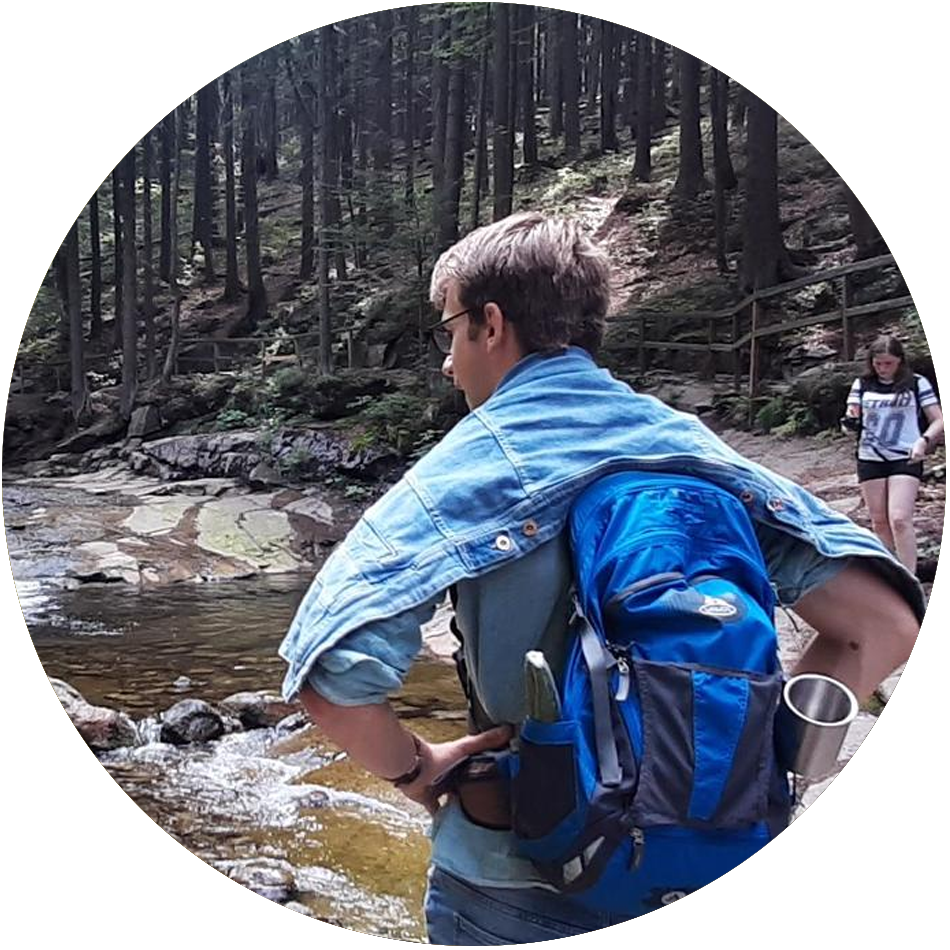 Fiscus: Wouter Stigter
I've been a member of GSAC since 2018.
I like climbing because it's a good full-body workout, the many routes allow me to always challenge myself and keep track of progress and finally, it's fun to meet and climb with fellow climbers.
Favourite climbing movie: Free Solo, my hands will always be sweaty watching this.
Favourite climbing spot: Bjoeks, if it wasn't for corona I can be found regularly there.
Materiaalcommissaris: Nadia Stadens
I started climbing with my parents when I was a kid, but I started more actively in 2018 when I joined GSAC. I love climbing and I like that you feel such accomplishment and adrenaline from finally successfully finishing a difficult route or move after many tries.
My favourite climbing spots are Orgon or the Ith, it feels very nostalgic to me because that's where I started climbing.
Current climbing shoes: Five Ten Rogue VCS
Muurcommissaris: Lucie Cruanes
I already started climbing when I was still a kid and I love it because of all the excitement and fear that comes with it. This sport does not come without a fast pumping heart and fear as you look down and realise how high you are. Climbing is an adrenaline sport that will never get boring because there are constantly new projects to work on as one can learn to build new routes and challenges. I also enjoy the philosophical approach to it which is to reach the top with the loyalty of your climbing partner if you are top roping or lead climbing. Sometimes you have to work on a project for some time and you just need to be patient...
Come and join us at the wall, you'll always find someone to climb with. This is an open community!
Weekendcommissaris: Merije de Wit
I'm Merije and I am happy to say that I am your Weekendcommisioner for this year! I started climbing around 2 years ago - so I am not yet the best but I can't wait to improve as much as I can. I love the fact that climbing challenges you to become stronger and more flexible (I really need that), but also that you can feel like a beast when you finish something difficult, and that it can be done in many cool places - inside on a wall, outside on buildings, bridges, and of course boulders and rock slabs.
I must say my favourite climbing spot is on the sunny cliffs by the Vierwaldstättersee in central Switzerland. Anyway, I'm really looking forward to planning as many climbing weekends as possible and I hope you are excited about them as well!