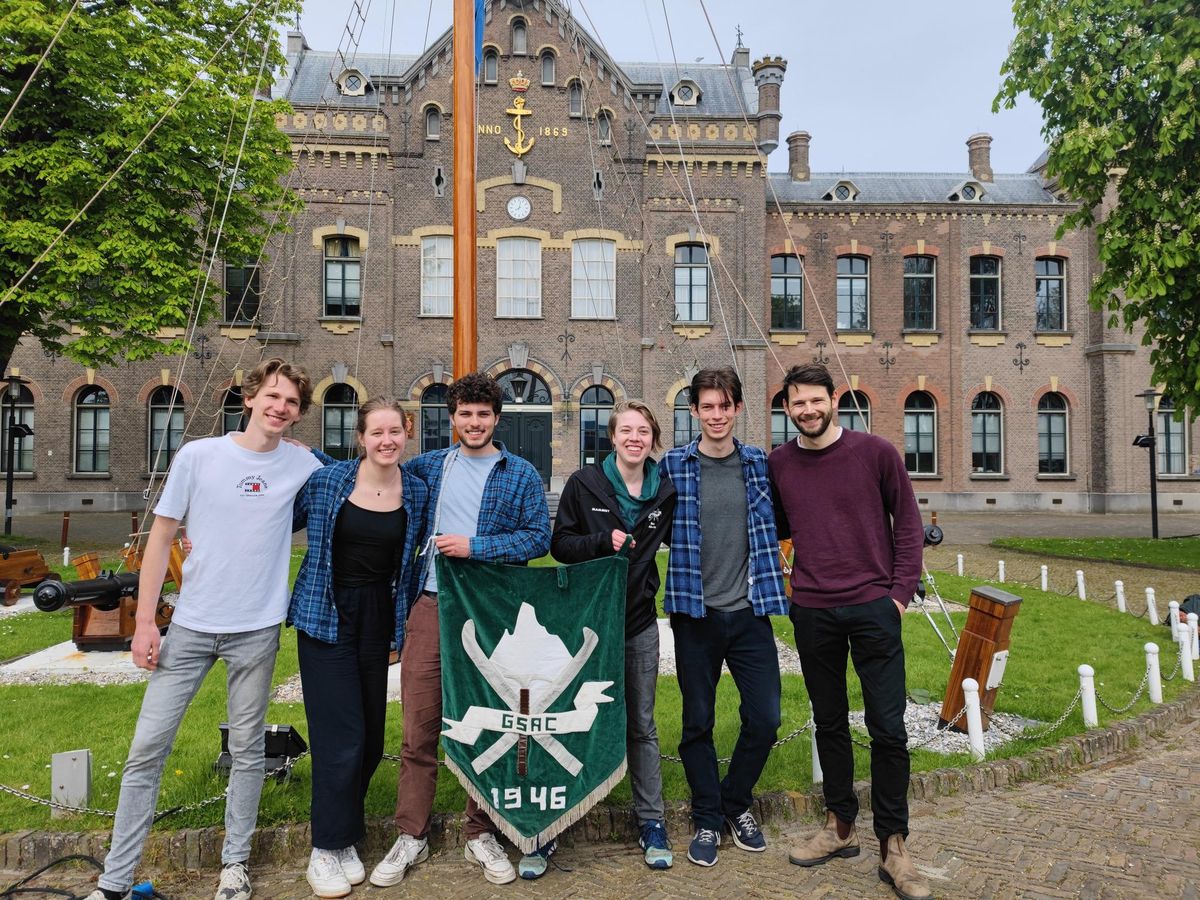 Bestuur 2023 'Vincit qui se Vincit'
GSAC heeft een bestuur van zes personen. Naast de basisfuncties van praeses, abactis en fiscus zijn er een materiaalcommissaris, een muurcommissaris en een weekendcommissaris. Hieronder stelt het bestuur van 2023 zich aan je voor:
Praeses:
Jelmer de Laat
praeses@gsac.nl
Abactis:
Ben Blankenborg
abactis@gsac.nl
Fiscus:
Quinten Salomons
fiscus@gsac.nl
Materiaalcommissaris:
Johannes Schramm
materiaal@gsac.nl
Muurcommissaris:
Willem Mulderij
muur@gsac.nl
Weekendcommissaris:
Ronja Schuitema
weekend@gsac.nl
Jelmer de Laat - Praeses
Hello, everyone! My name is Jelmer, and I'm super thrilled to introduce myself as this year's new praeses of the GSAC. In 2021, after obtaining my toprope license, I joined the GSAC. Initially, I wasn't very consistent, but after participating in the incredible winter trip, I became a lot more active in the association. The GSAC offers a variety of sports, such as snowboarding/skiing, climbing, and alpinism, and I thoroughly enjoy them all. The amazing people and endless opportunities (and parties) to explore and try new things are what made me fall in love with the GSAC. Thanks to the association, I got the chance to start alpinism, which was one of the coolest things I've done. As a child, I've always enjoyed the mountains and "extreme" sports, so it is a perfect fit. Nowadays, you can usually find me bouldering at Apex or climbing at the ACLO wall, or climbing outside when the weather allows it. If you have any questions about anything, feel free to contact me!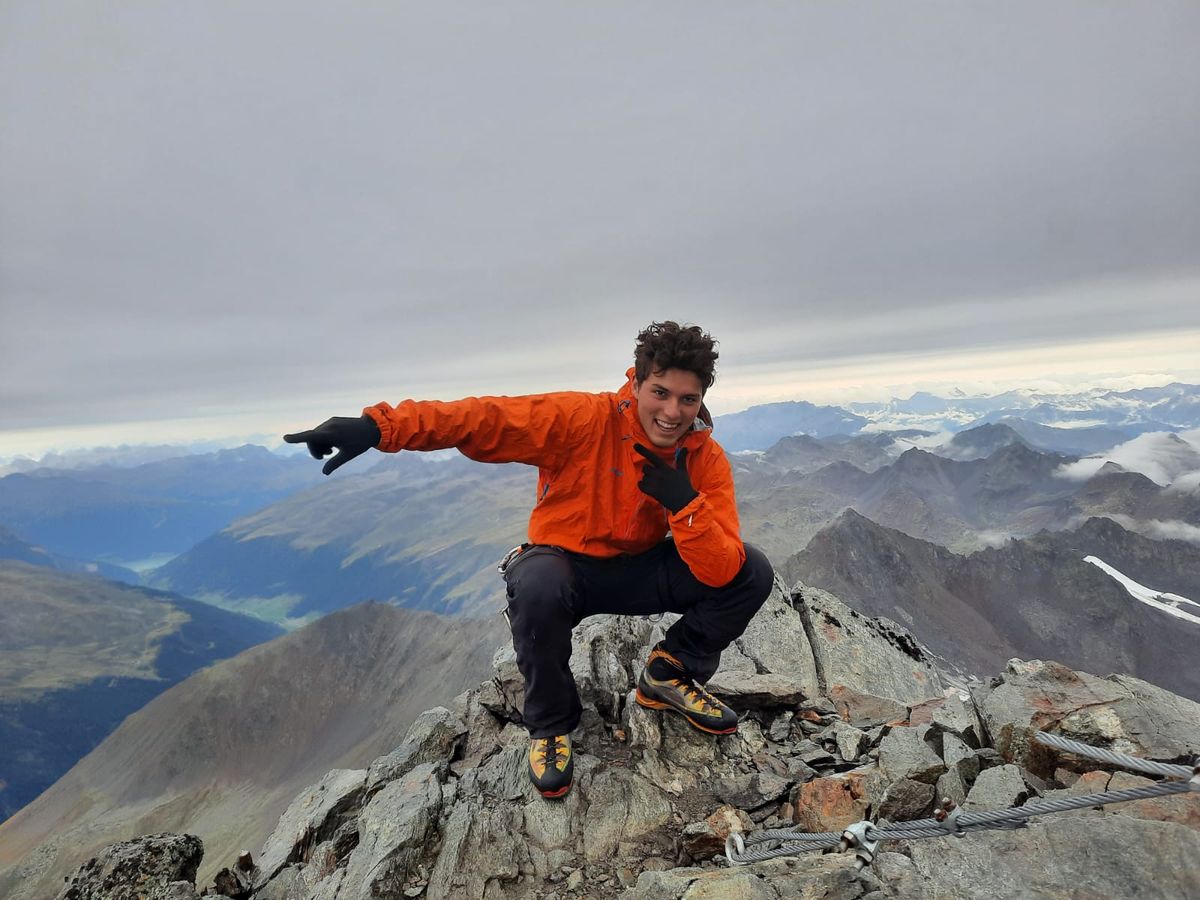 Ben Blankenborg - Abactis
Hey GSACers! My name is Ben, and I'm thrilled to be your new abactis. I started becoming active in the GSAC at the beginning of this academic year, and I couldn't regret it less. I had a really fun ropegroup during the introperiod, I got to know many new people, there were a lot of fun events, and most importantly, I got to climb. I also realized that when I don't have to do it, writing can be fun, so I have since joined the ZigZagcie. Becoming abactis felt like a logical next step, and I'm glad to be able to help the amazing people here. Besides that, I hope to reach my climbing goals and meet more people. Feel free to send me a message if you have questions about anything GSAC-related, or if you want a climbing buddy.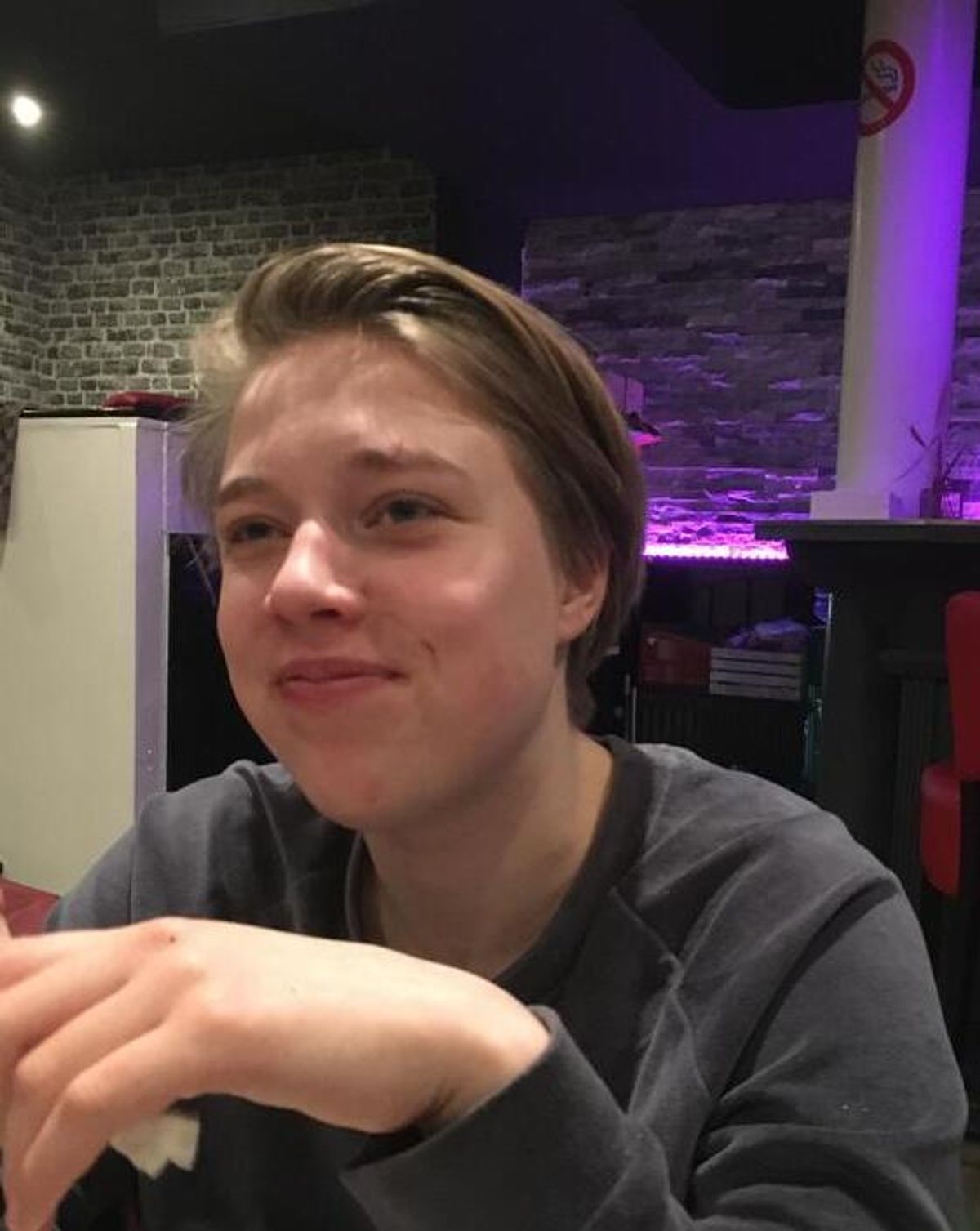 Quinten Salomons - Fiscus
Hello hello, I'm Quinten and I'm excited to be your fiscus this year! When I went on the introweekend, I had my first outdoor climbing experience and it was a game-changer. I realized this association was a perfect fit for me, and since then, I've spent 40 more days climbing outdoors, organized the NSKB, became an introparent, joined Gsactief, and most recently, became part of the 78th GSAC board.
In the upcoming year, I'm looking forward to learning how to ski and improving my route-setting skills. While I spend most of my time training at Apex, I love going for a run on my rest days. Additionally, I'm working hard to pass some courses for my bachelor's degree in econometrics.
Even though we've only been officially on the Board for a week at the time of writing, I can already tell that this year is going to be amazing!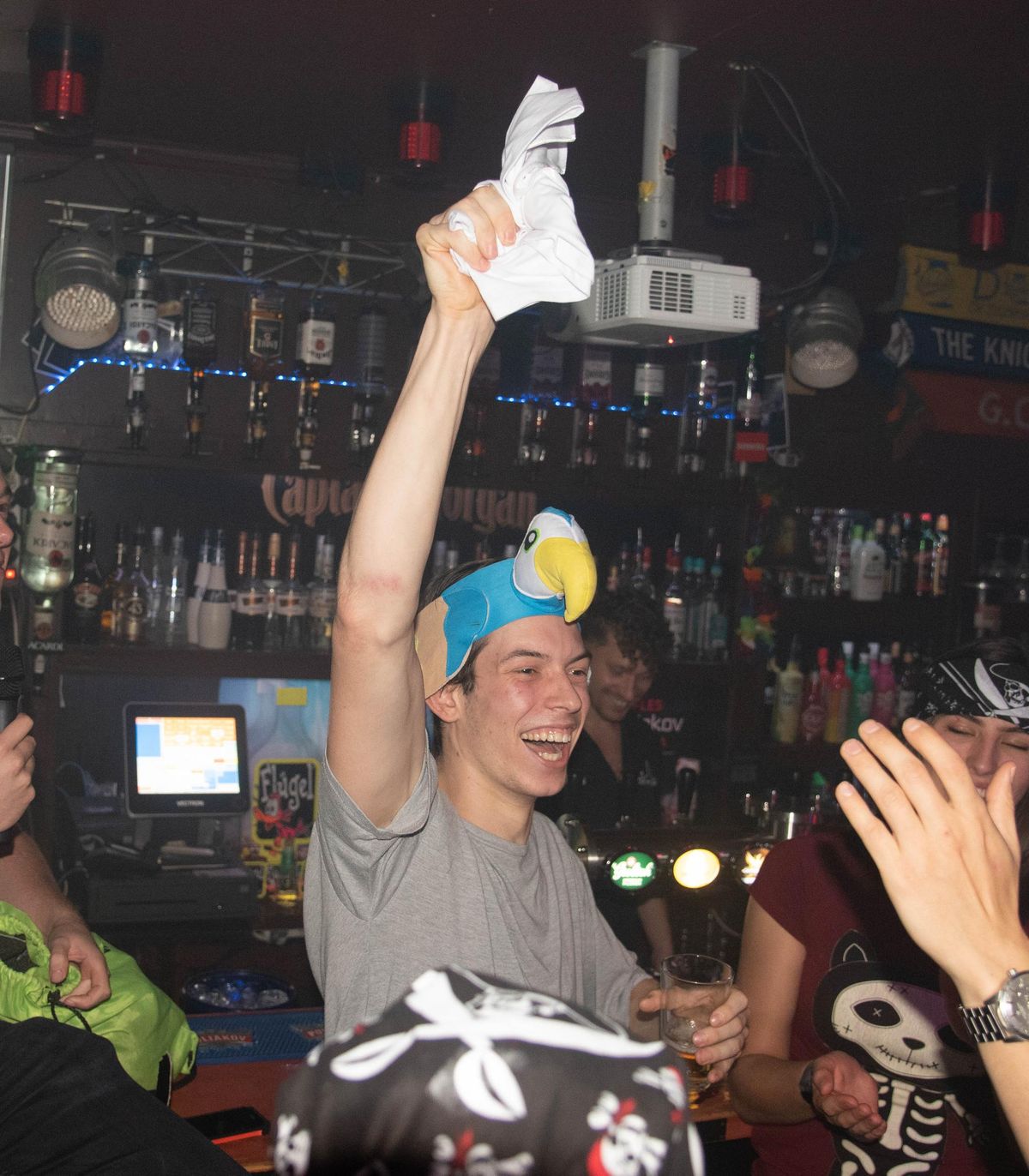 Johannes Schramm - Materiaalcommissaris
Servus! My name is Johannes, and I am super exited to introduce myself as the MatCo of 2023.
Although it has been questioned by some, I am in fact the only international in the board. Which makes me lucky enough to have been born only a stone throw away from the Alps. This allowed me to start climbing and skiing at a young age. I joined the GSAC in 2020, in the middle of the fun intermezzo better known as COVID. However, in 2021, hearing that the GSAC also has some alpinists in their midst's, I started being more active, joined the AlpenCie and went on my first weekend with the GSAC. You will mostly find me climbing in the ACLO or in het Hok, figuring out more ways on how to buy expensive trad gear for the GSAC ;).
In looking forward to be seeing all of you at all the fun events and climbing weekends that we will be having throughout the year.
If you have any gear questions don't hesitate to talk to me any time.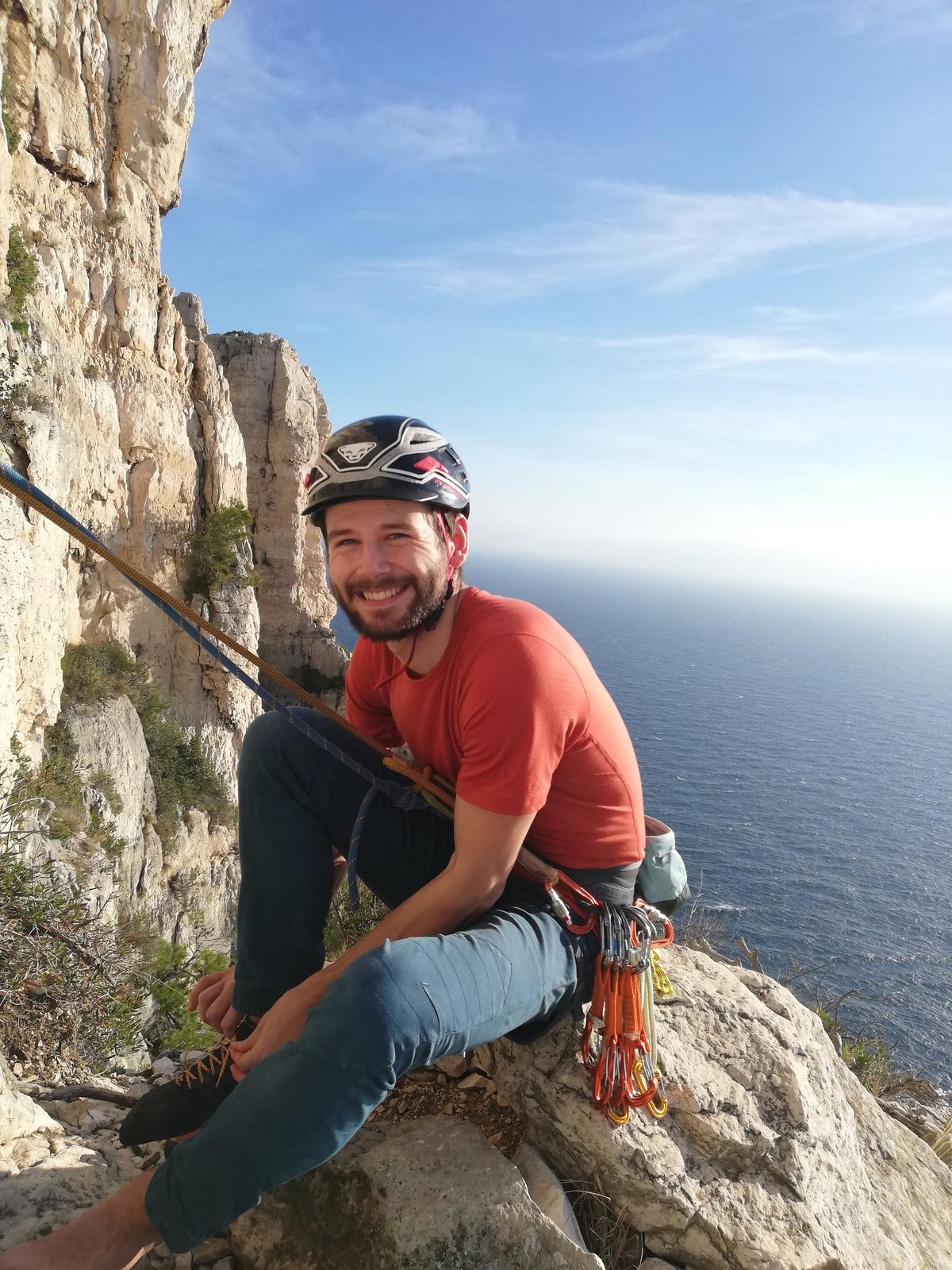 Willem Mulderij - Muurcommissaris
Hey everyone! I'm Willem and I'm really excited to be your MuurCo this year! As a kid I was always climbing on everything, so when I came to Groningen in 2019 I immediately joined the GSAC. I wasn't very active in the beginning, but that changed with my first time snowboarding on a winter trip, which I thought was amazing! Through joining a bunch of activities and meeting many new people I became more and more involved and eventually I joined the IntroCie as well, where I got the chance to show new members what a great group the GSAC is. Now I'm really looking forward to doing a board year and going on lots of weekends! You can find me busy at the ACLO wall or climbing at Apex. This year I hope to give back all the fun and effort to the GSAC, so don't hesitate to hit me up if there's anything I can do for you!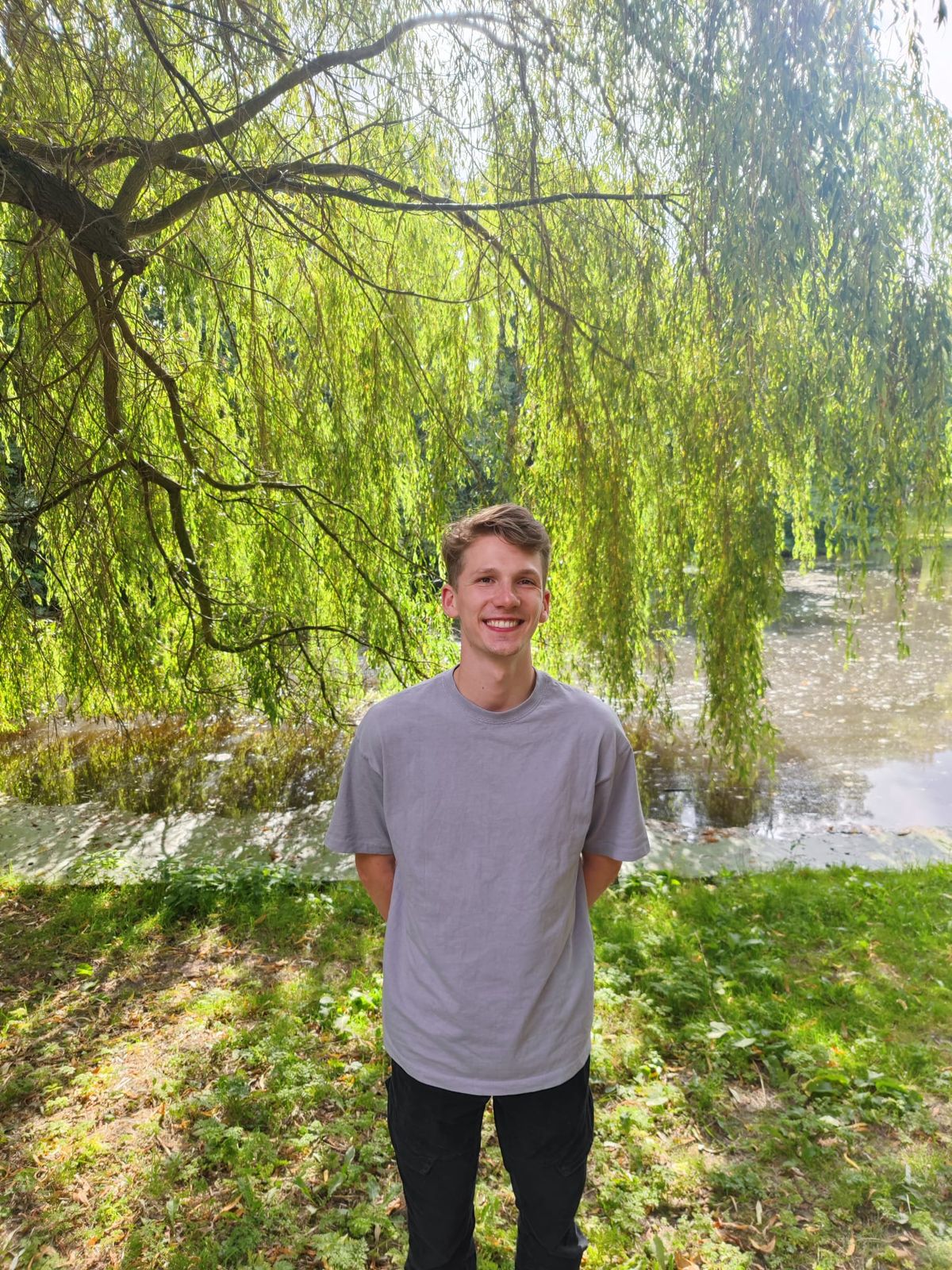 Ronja Schuitema - Weekendcommissaris
Hi there! I'm Ronja and really excited to introduce myself as the WeekendCo of 2023! As a GSAC member for the past year and a half, I've spent plenty of time both in climbing gyms and out on real rocks. My preference for bouldering or climbing fluctuates a lot, so you can practically find me anywhere (toeter and all the parties included ;)).
Beyond my love of climbing, I've also been heavily involved in the association itself; I've organised the NSKB, joined the BataCie, became a rope parent, and recently joined the board. However, I'm particularly passionate about the weekends that the GSAC offers. Not only do they give us a chance to climb and explore new areas, but they're also a great opportunity to meet new people and share time outdoors. I'm excited to put together some amazing weekends this year and share my enthusiasm for climbing with others in the association.