Bestuur 2022 'A Monte In Montem'
GSAC heeft een bestuur van zes personen. Naast de basisfuncties van praeses, abactis en fiscus zijn er een materiaalcommissaris, een muurcommissaris en een weekendcommissaris. Hieronder stelt het bestuur van 2022 zich aan je voor:
Praeses:
Parel Heuvink
praeses@gsac.nl
+31 6 29792756
Abactis:
Sabina Kamerling
abactis@gsac.nl
+31 6 13187038
Fiscus:
Laura Nijdam
fiscus@gsac.nl
+31 6 30799102
Materiaalcommissaris:
Albert Jan Schoenmaker
materiaal@gsac.nl
+31 6 23244676
Muurcommissaris:
Malo Lecomte
muur@gsac.nl
+33 6 32109449
Weekendcommissaris:
Jacqueline Haun
weekend@gsac.nl
+31 6 47923939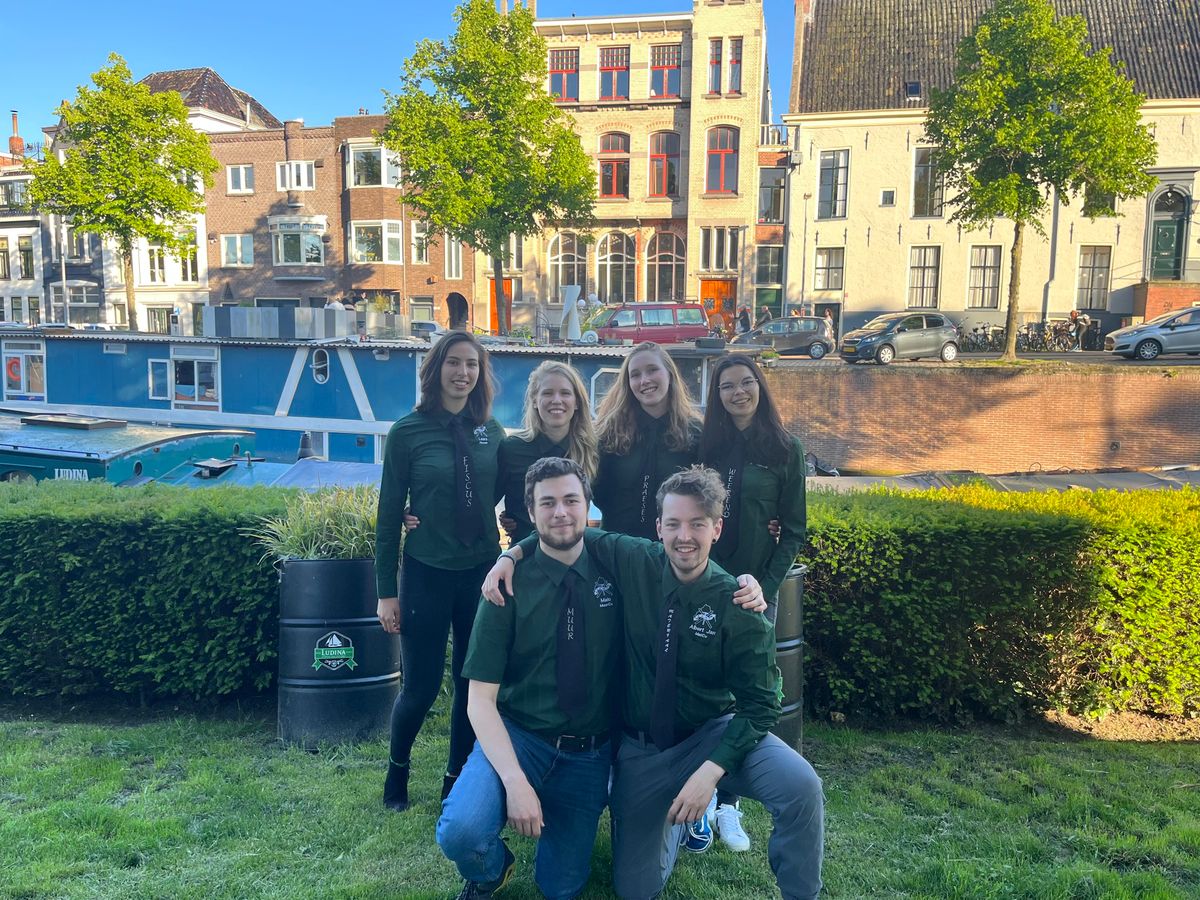 Parel Heuvink - Praeses
I am happy to introduce myself as the new praeses of the GSAC. I joined the GSAC in September of 2020. At first, I was not that active within the association (though I did climb regularly, especially with Sabina), but that changed a lot and it escalated into me applying to become part of the new board. I am enormously excited for the year that's ahead of us; I hope to meet lots of new and older GSAC members. I've really grown to love the association, because I feel like within the GSAC it doesn't matter if you want to climb outside or inside, party until dawn or be in bed by 10pm, aim to be the best climber ever or just like to struggle your way up a wall because it's fun; you'll always be welcomed by other members. Personally, I've thought about doing climbing as a sport since I was about 16, but I've only started 1,5 years ago and now you can regularly find me at the ACLO wall. I'm pretty sure I won't become the best climber in the GSAC in the upcoming year, but I hope I can become someone all of you feel comfortable to approach if you have any questions, concerns or funny stories you're willing to share.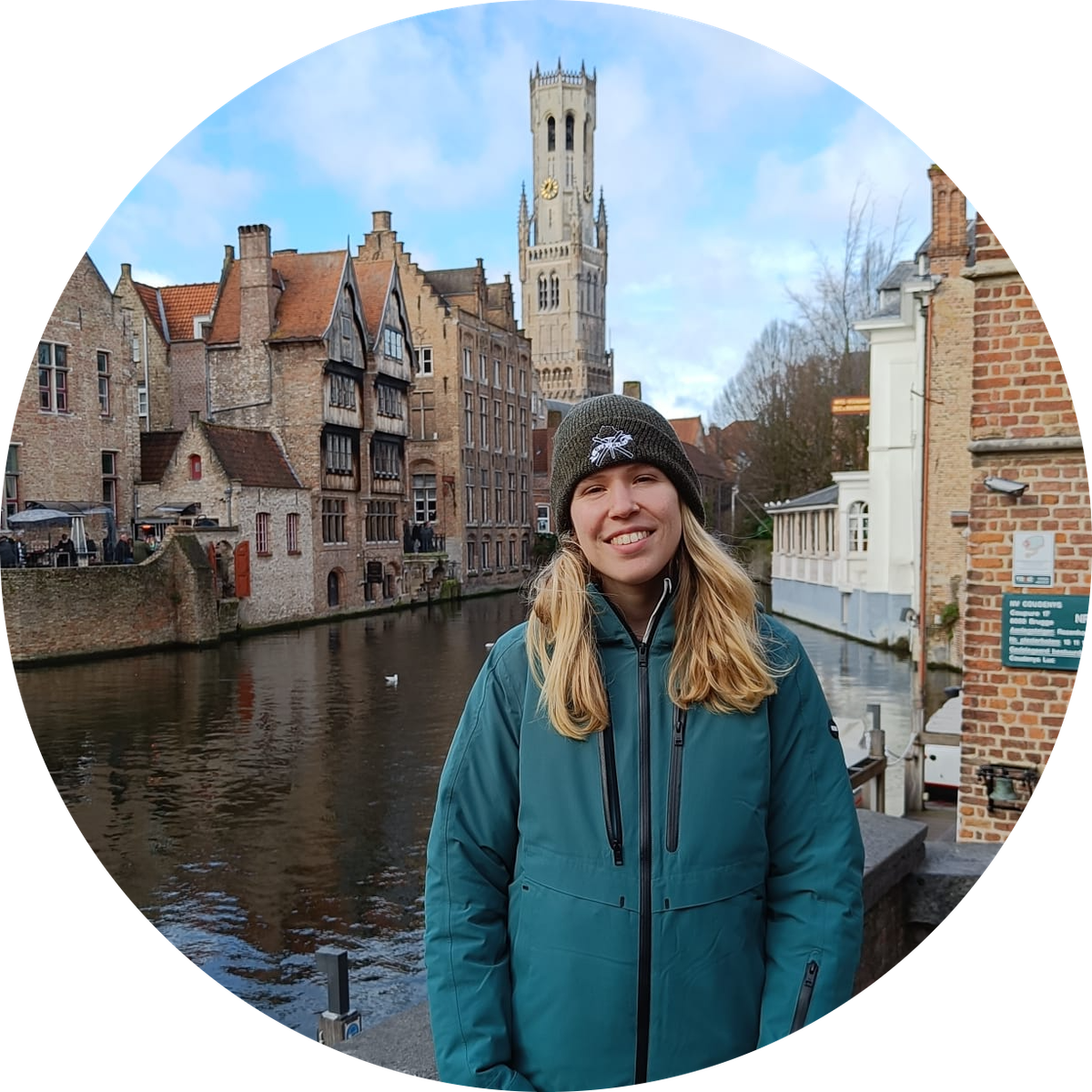 Sabina Kamerling - Abactis
Hey everyone! I have been with the GSAC for 1.5 years now. I pretty much signed up out of the blue, being like 'hey, why not try' and ended up having a way better time than expected! I immediately started to feel at home, since everyone is really open-minded and welcoming. Whoever you are or whatever you like, it is all okay :). During this time, climbing became my favorite activity, both physically and socially, and I love the mental challenge of new routes (although I'm at the moment also feeling a lot of frustration with attempting 6b's xd). Since GSAC has become a big part of my life during this short time period, I decided I wanted it to be even a bigger part of it by applying for abactis. So here we are: besides doing my master's in Econometrics, I can now also devote a lot of time to GSAC. I can't wait to meet a lot of new people and organize fun activities, now that that is possible again! Let's make it a fun year filled with climbing, activities and trips, and don't forget, if you have any questions, hit me up :).
Laura Nijdam - Fiscus
Hi there! I'm Laura and I will be your fiscus this year. After one amazing, albeit during corona, year with GSAC I wanted to become even more active. And long story short, here I am as your new fiscus. So I will be taking care of our precious money. I have been climbing for a while now. Slab is my favorite climbing style, and you can find me most often at the Aclo wall. Apart from climbing I love running and cycling, and basically anything outdoors. Beware, talking about canyoning is at your own risk, since you will most likely have to endure listening to at least one hour of talking about the great experience it is. I look forward to a year filled with climbing, meeting new people and lots of other fun stuff!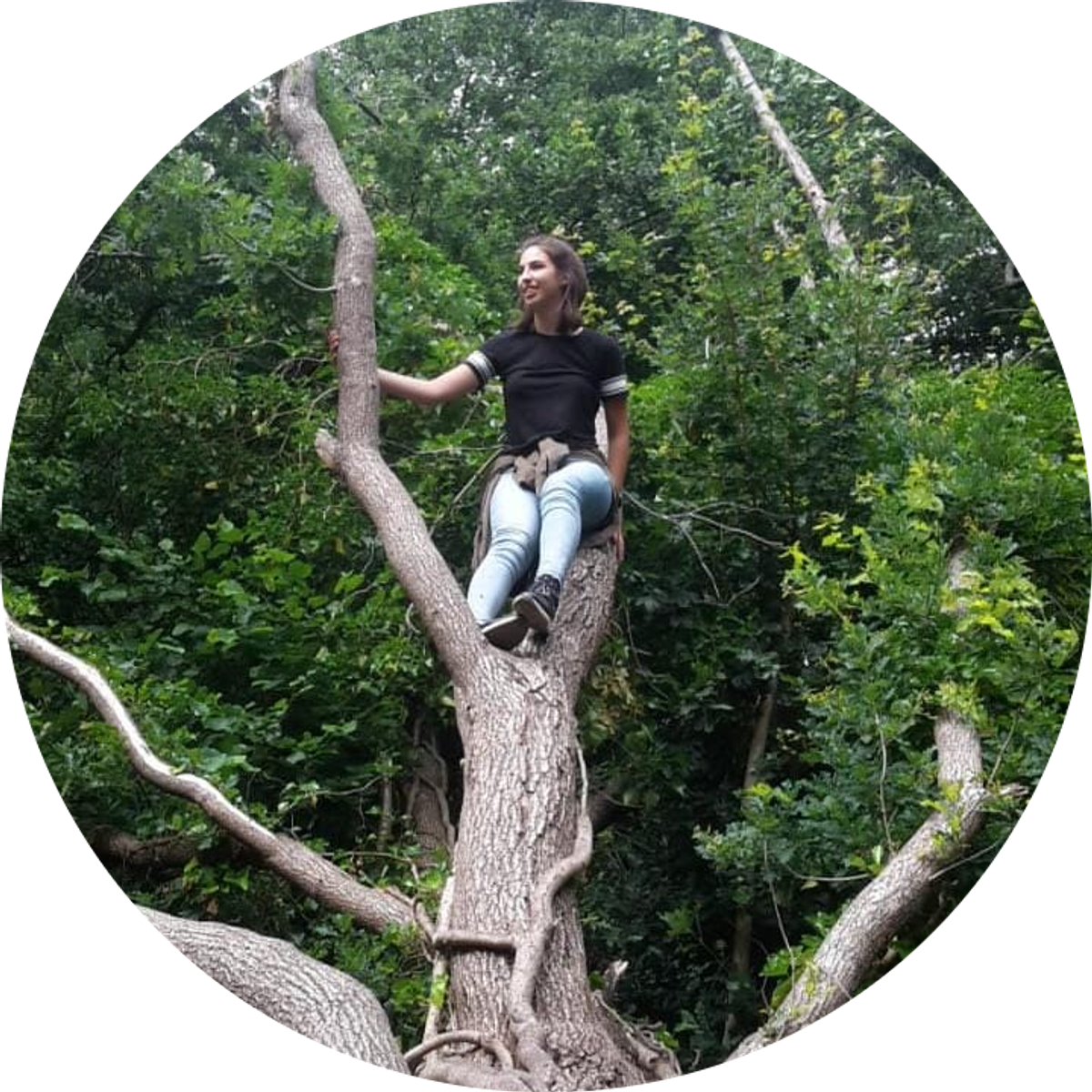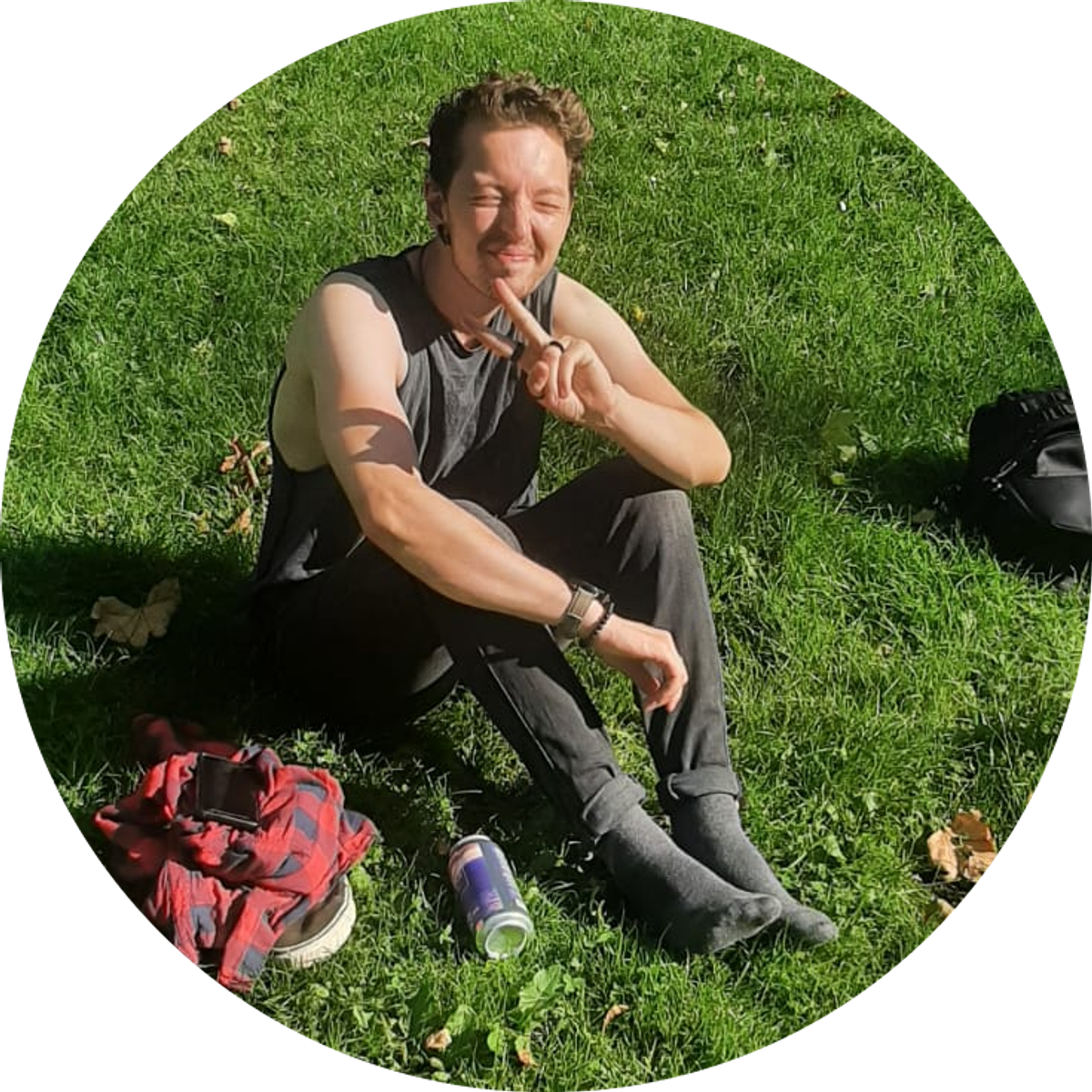 Albert Jan - Materiaalcommissaris
Hey hey! I joined in the same year that Parel, Sabina and Laura did, so I've also been a member for 1.5 years now. I joined after having gone climbing on holidays and could not be happier with the decision. Climbing is a great way to stay fit and meet fun new people. I'm more into climbing at the Aclo wall or Bjoeks, but you might also run into me at Gropo.
Otherwise I'm usually up for drinks at the Toeter or joining one of the other activities GSAC organises. I'm especially looking forward to the weekends as well!!
If you ever need gear for a climbing trip, please don't hesitate contacting me. :)
Malo Lecomte - Muurcommissaris
Hello there. My name is Malo and I'm your Muurco for the year. My grandpa and dad both love the mountains and have been taking me to the Alps during the summer since I can remember. Over the years my love of the mountains and great outdoors has only grown, I enjoy everything from simple hikes to glacier walking without forgetting aqua sports such as canyoning or rafting. When I arrived in the Netherlands in 2019 I joined GSAC to develop my skills and reach new heights and boy did I make the right decision. From the start of my intro period I realized what an amazing group I joined, it's been an amazing 2.5 years of fun with an incredible bunch of people. If you're ever looking for me I'd look up the ACLO wall or where the loud noise is coming from at an GSAC event . This year I hope to give back to GSAC as much as it's given me so if you ever need help or have a question don't hesitate to hit me up.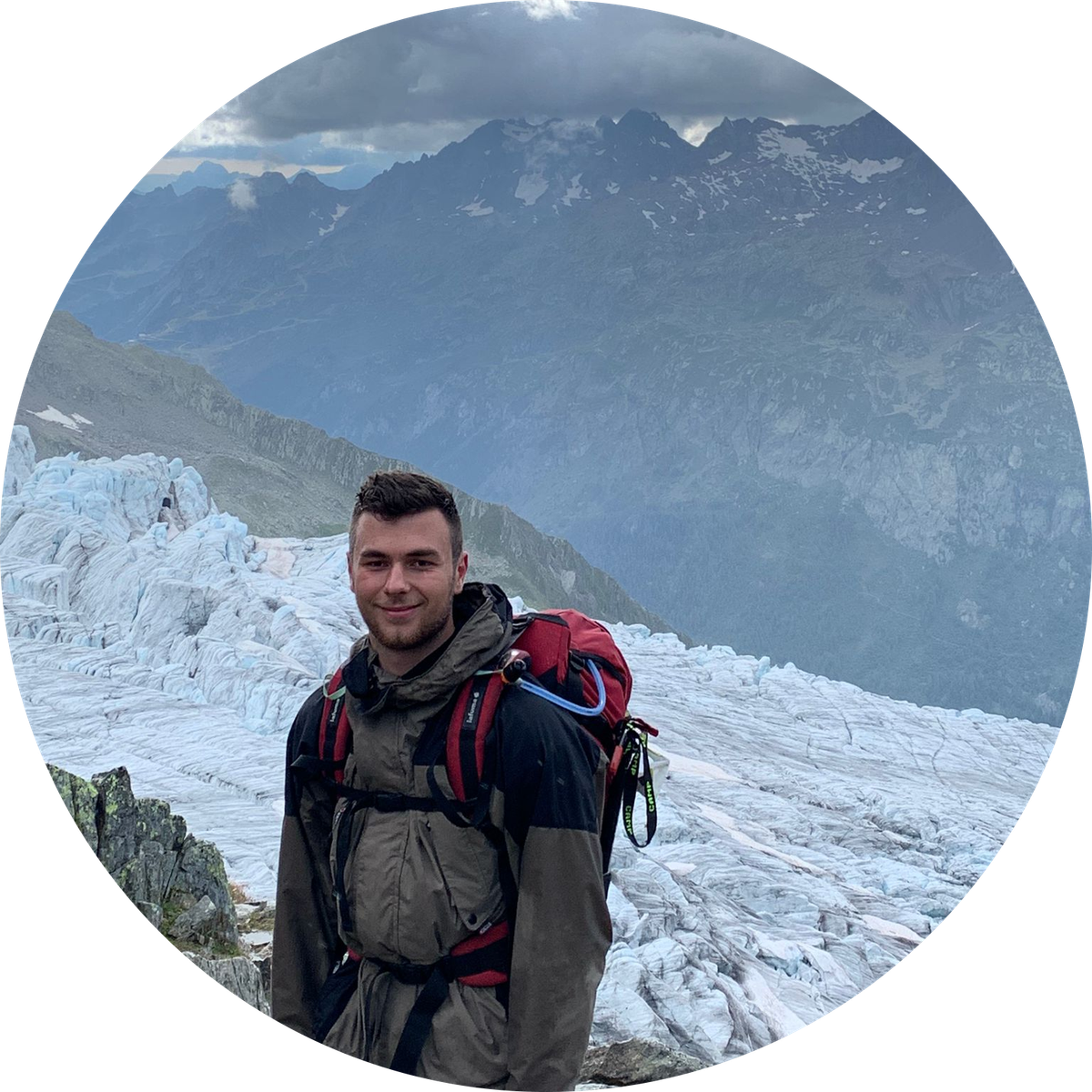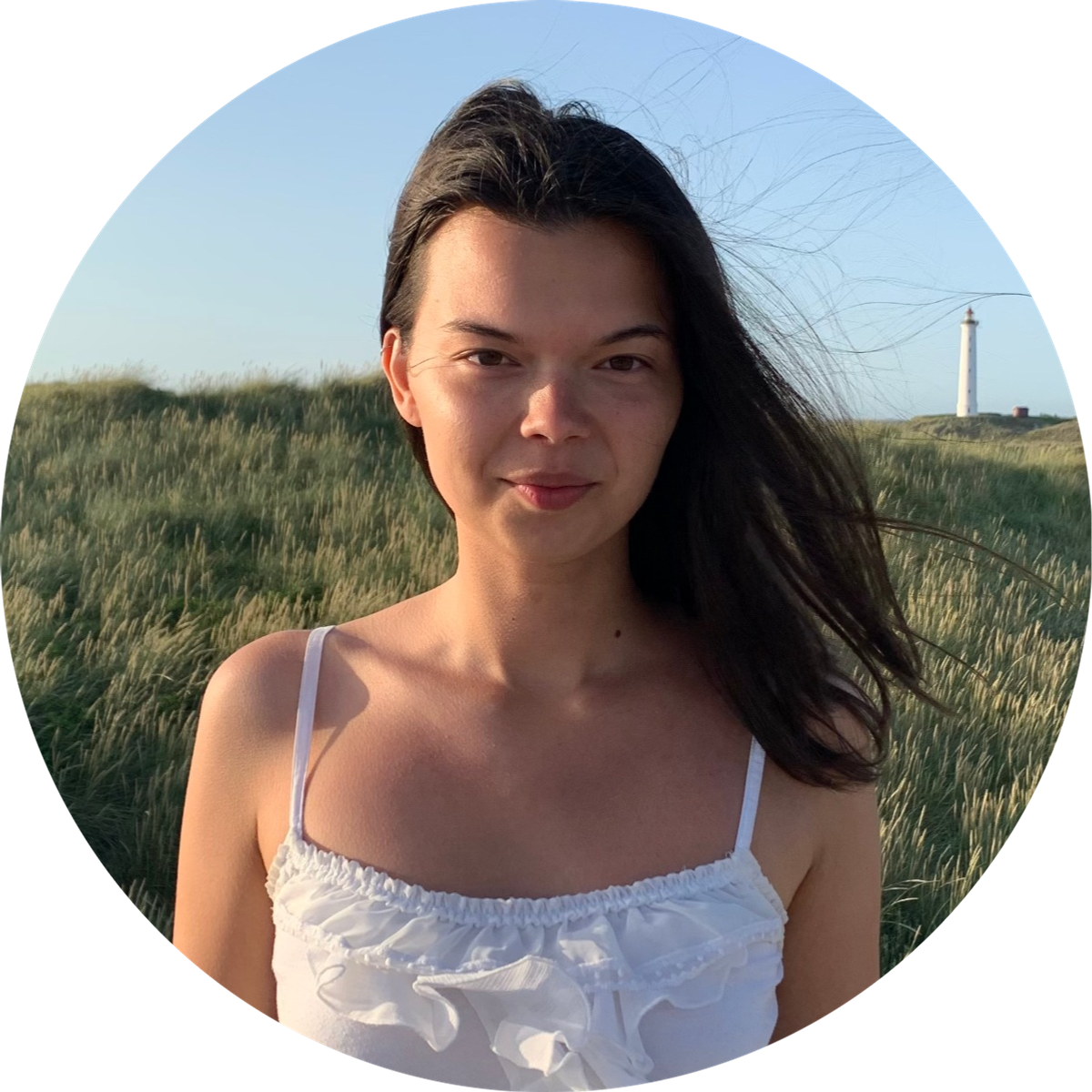 Jacqueline Haun - Weekendcommissaris
Hoi everybody, I'm Jacky & am the WeekendCo for the coming year! Unlike the others I didn't dream of climbing for years but had a love at first sight moment when I started my Master last year in Groningen. The GSAC community contributed a huge part to that as I was warmly welcomed immediately (even as an international :D) by lots of beautiful souls. It's a very active association where everyone contributes energy and enthusiasm. Therefore, it felt natural to me wanting to participate my part in it - so here we are. Ever since, climbing gives me huge joy and is not only a workout for my body but also meditation for my mind. I am trying to climb at least two or three times per week because of 1) fun & 2) climbing progress. Usually I am climbing at ACLO, but also enjoy a good boulder session at Gropo and am looking forward to climb Excalibur at Bjoeks this year! I cannot wait to organize lots of great weekends for the GSAC members and to get my hands on actual stones.